Interreg Europe CECI Project. Policy Learning Platform and Good Practices
Dirección General de Cambio Climático y Educación Ambiental

Servicio de Planificación Ambiental

Economía circular

Medio ambiente
Interreg Europe community resources and good practices in Aragon
Policy Learning Platform
The Interreg Europe Comunity, of which the Government of Aragon is a part, offers an important resource for the knowledge::
The PLP it's a continuous learning space where experiences and projects are shared by all community members. There is available information about entities, projects and people that could be interesting in your own initiatives, it improves networking and helps create synergies among its members.
We encourage all of you to join it and investigate the opportunities offered by the platform:
Webinar

Thematic workshops

Networking events

Knowledge Hug
Good Practices Database, more than 1.500 projects that have been evaluated by experts and that give visibility to the work done, serving as inspiration for the rest of the community.
Aragón CECI Good Practices
Citizen involvement is essential to reduce the generation of waste, reorienting their habits of use and consumption, extending the life of products through repair and reuse, improving the organization of purchases, implementing shared uses of goods and services, using services offered by digital platforms, etc. These types of actions are considered "Good Practices" - GP.
Exchange of experiences is essential. Each partner identifies and publishes GP. These GP could serve as a reference to other members like circular economy actions. You can visit https://www.interregeurope.eu/policylearning/good-practices/
Aragon has proposed to CECI LP two GP, waiting to be checking by Interreg authority experts: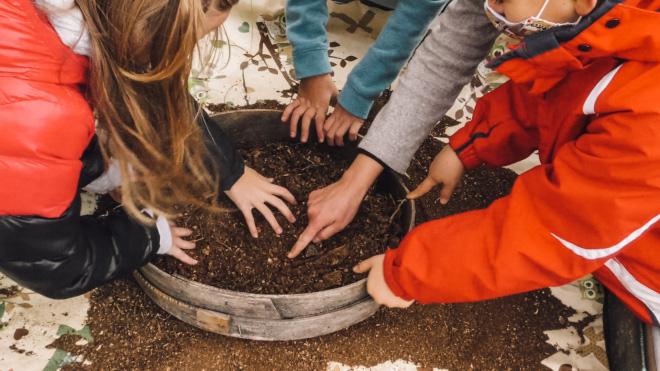 Contact:
General Directorate of "Cambio Climático y Educación Ambiental"
Government of Aragon